On 28 Jun 2022, the 52nd Annual IEEE/IFIP International Conference on Dependable Systems and Networks was held in Baltimore. The paper "CFIMon: Detecting violation of control flow integrity using performance counters" from IPADS of Shanghai Jiao Tong University won the "Test-of-Time Award". Professor Nuno Ferreira Neves, Chair of the DSN Steering Committee, presented the award and played pre-recorded acceptance speeches from the four authors.
DSN is a well-known international conference with a long history in the field of system dependabiliby. The "Test-of-Time Award" is one of the highest-level awards of the conference. It is awarded to papers that were published 10 years ago and have had a major impact within the last 10 years. Only 2 papers are awarded each year. This is the first time that the award has been won by an Asian university since its inception.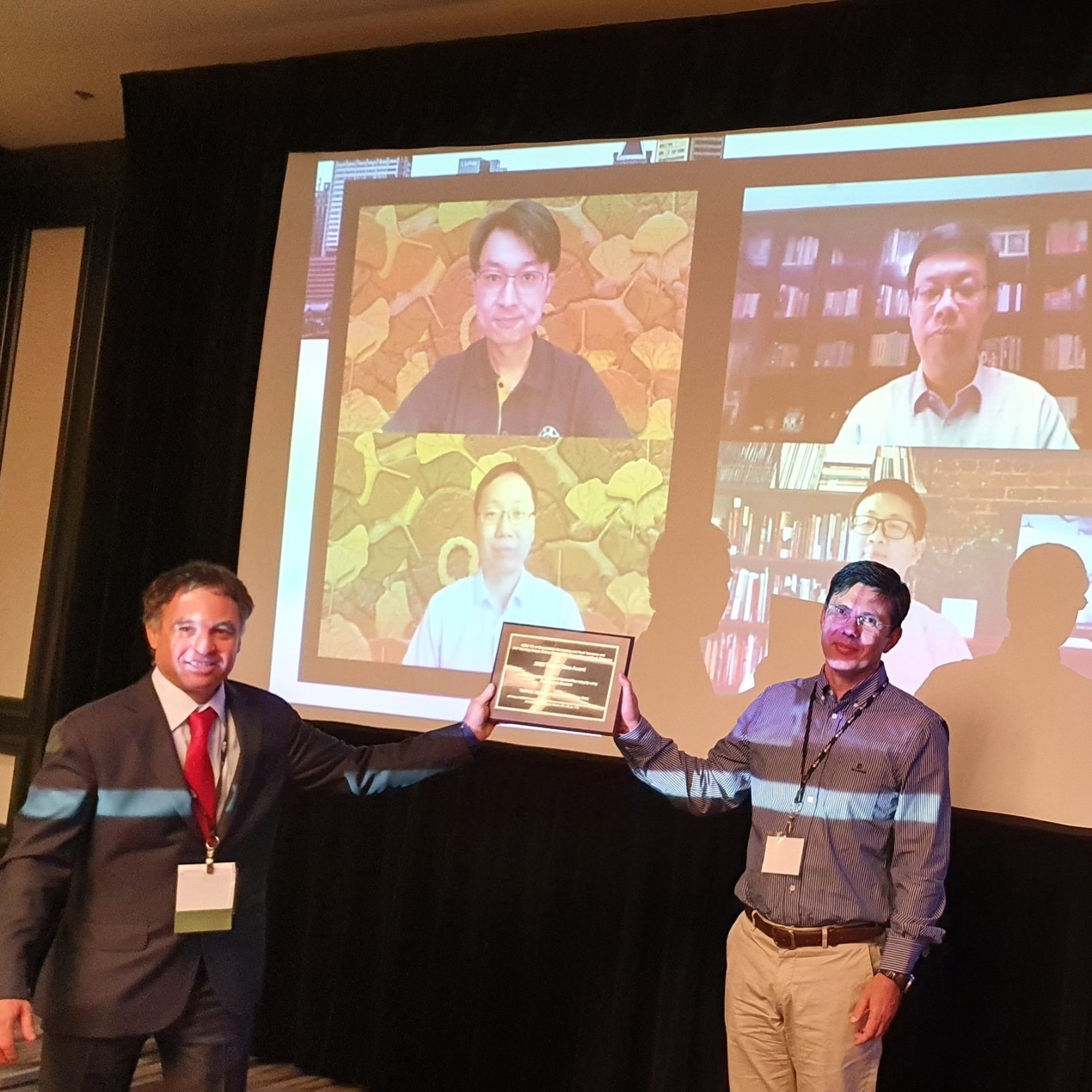 The paper, CFIMon, is the first work to use hardware performance unit (PMU) to enforce control flow integrity (CFI) of software. For the first time, CFIMon proposes a CFI-enforced mechanism with hardware/software co-design, using hardware features of existing processors to track control flow and check integrity, so that the performance overhead of typical applications can be optimized by orders of magnitude.

The methods and ideas of improving system security based on software/hardware co-design proposed by CFIMon have had a wide range of influences on both industry and academia. In the past 10 years, the number of citations of papers kept increasing, and the last citation was only one week ago. In the industry, new processors are introducing more hardware features to enhance system security, such as Intel's CET (Control-flow Enforcement Technology).
The four authors of the paper have been active in the area of operating systems: three are now faculties at Shanghai Jiao Tong University. The other, Liu Yutao, who was a PhD candidate 10 years ago, is now the head of the Shanghai team at Huawei's OS Kernel Lab. Looking forward to see IPADS of Shanghai Jiao Tong University making more achievements in the field of computer systems!
From丨School of Software
Author丨Xia Yubin