On Novermber 9, 2022, Professor Xinbing Wang from the Department of Electronic Engineering at Shanghai Jiao Tong University presented their latest accomplishments in the interdisciplinary area of Geoscience Knowledge Graph at the Deep-time Digital Earth (DDE) Open Science Forum held at UNESCO Headquarters in Paris, France. Over 150 top scientists from around the world participated in this Forum co-organized by UNESCO, IUGS, IYBSSD, and DDE.
The DDE International Big Science Initiative was proposed by our Chinese scientists and then initiated by 13 international organizations in 2019. Prof. Xinbing Wang was among the first participants of DDE, along with Academicians Chengshan Wang, Chenghu Zhou, Qiuming Cheng, Jian Wang, and other experts. The DDE Initiative is committed to building a platform for facilitating international collaboration between geoscientists and data scientists, and for promoting innovation of geoscience in the big data era.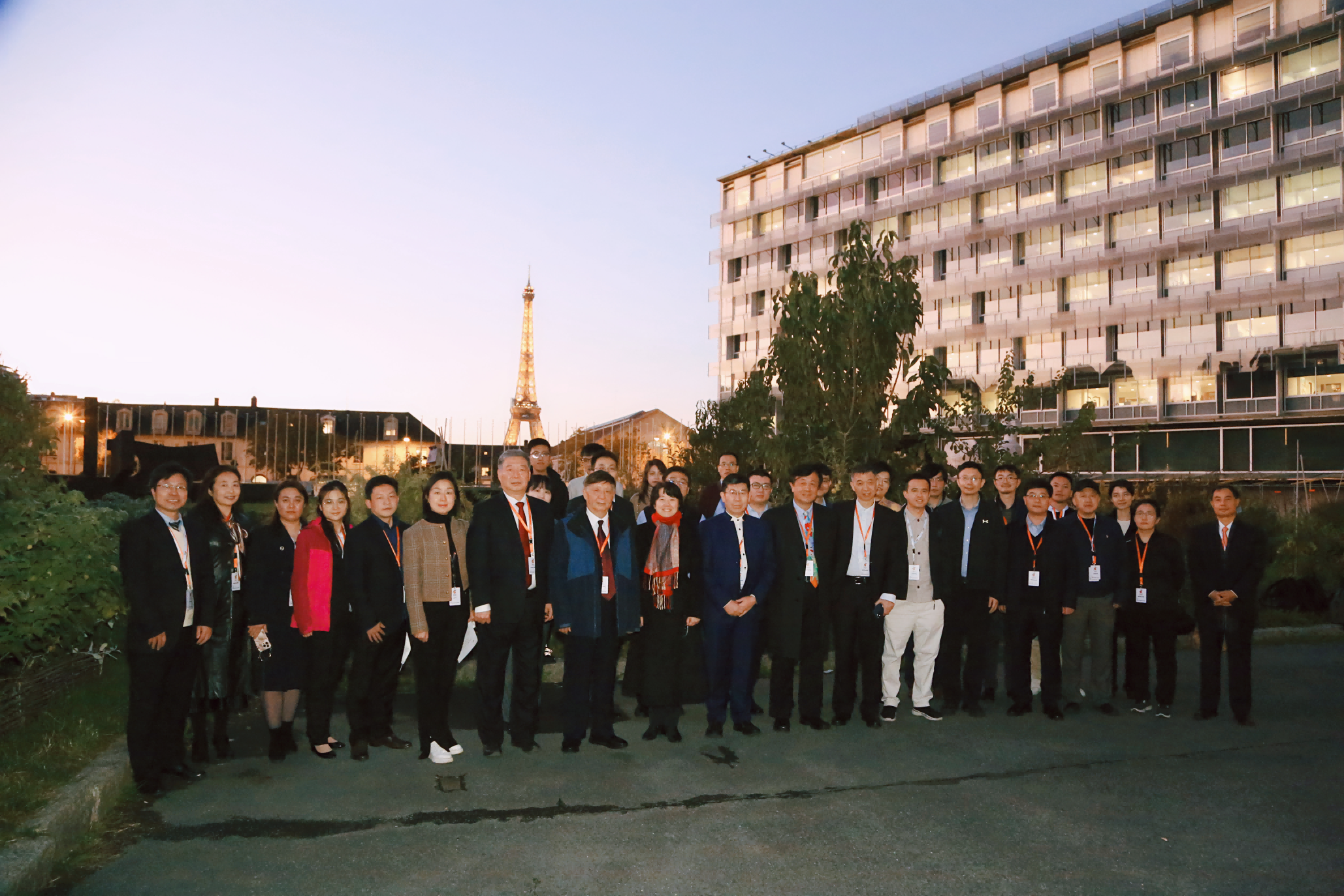 Group photo of Chinese representatives of Deep-time Digital Earth at UNESCO Headquarters (from the eighth from the left of the first row, Academician Chengshan Wang, Minister Counsellor of the Chinese Permanent Mission to UNESCO Xuesong Shen, Academician Chenghu Zhou, Academician Qiuming Cheng, Academician Jian Wang, the third from the right of the first row is Prof. Xinbing Wang)
In this DDE Open Science Forum, the DDE Platform (www.deep-time.org) was launched globally in the presence of the DDE Governing Council and Scientific Committee. Prof. Xinbing Wang has contributed several key components of the Platform, including the following:
DDE Scholar (https://scholar.deep-time.org/), a search engine for academic literature in geosciences, contains over 3 million papers and 4 million scholars' information from more than 500 core journals in geosciences. It conducts academic big data mining to obtain academic trends, representative scholars, and paper analysis.
GAKG (https://gakg.deep-time.org/) is one of the largest geoscience academic knowledge graphs in the world, with over 40 million relations and 30 million entities.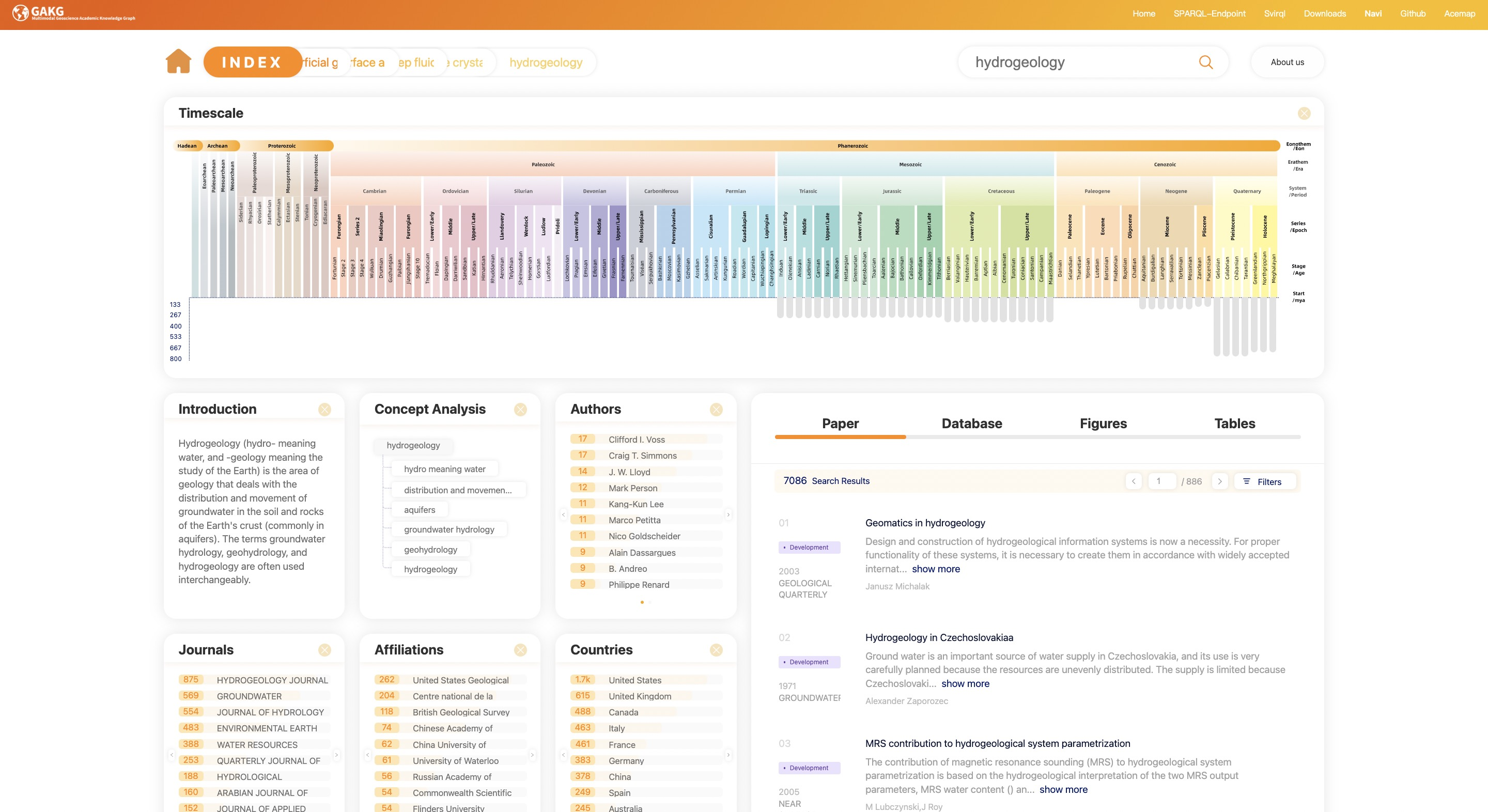 DeepShovel (https://deepshovel.deep-time.org/), a multimodal information extraction system for geoscience literature with AI assistance, has served nearly 40 geoscience teams, collected more than 3 million related documents, and processed over 50,000 document information extraction tasks through more than 200 projects in DDE.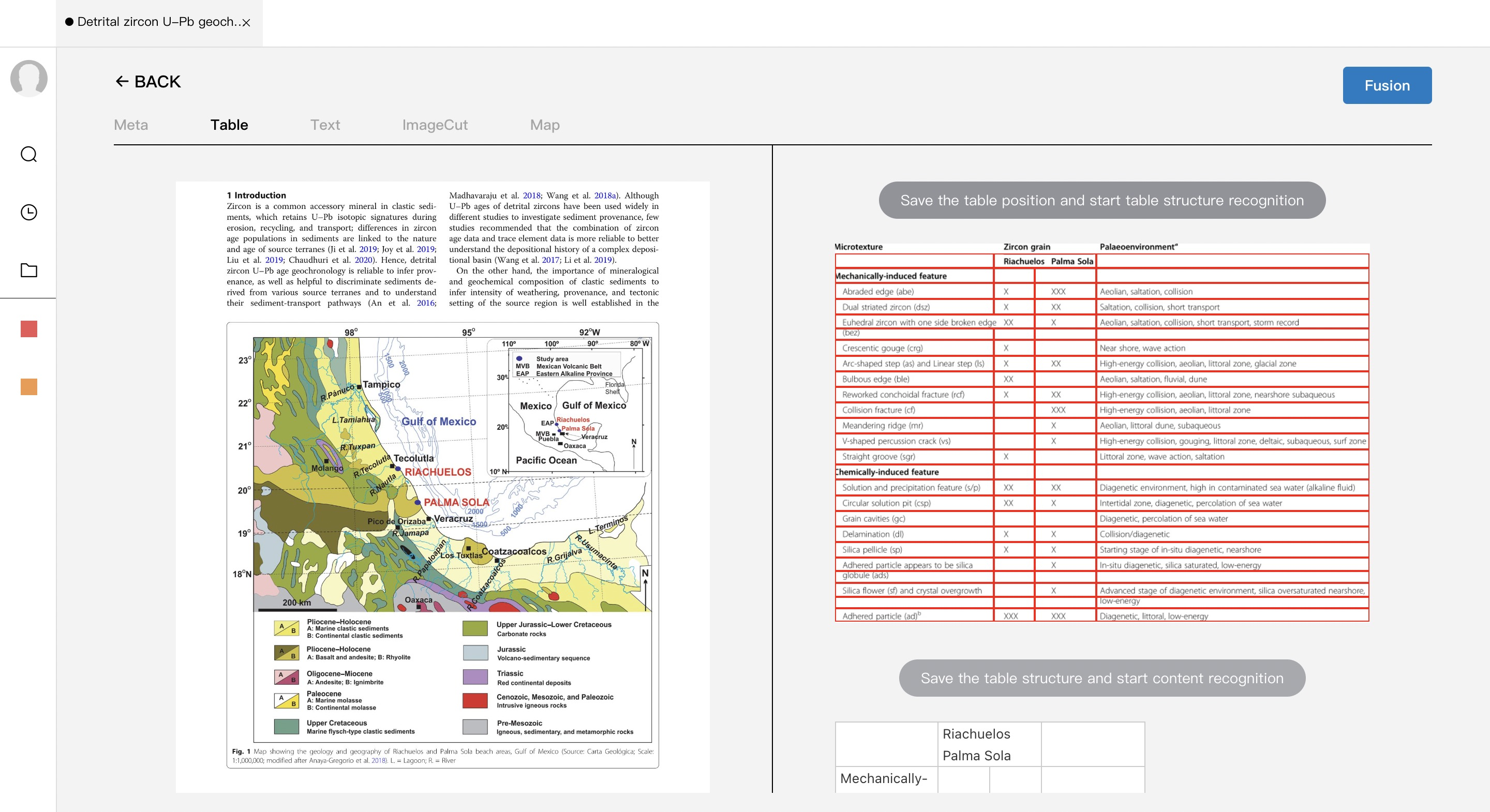 The Geoscience Knowledge Tree Auto Renew and Completion System (https://recs.deep-time.org/) is used to assist experts to renew expert-constructed knowledge system and automatically construct knowledge systems based on literature data from scratch.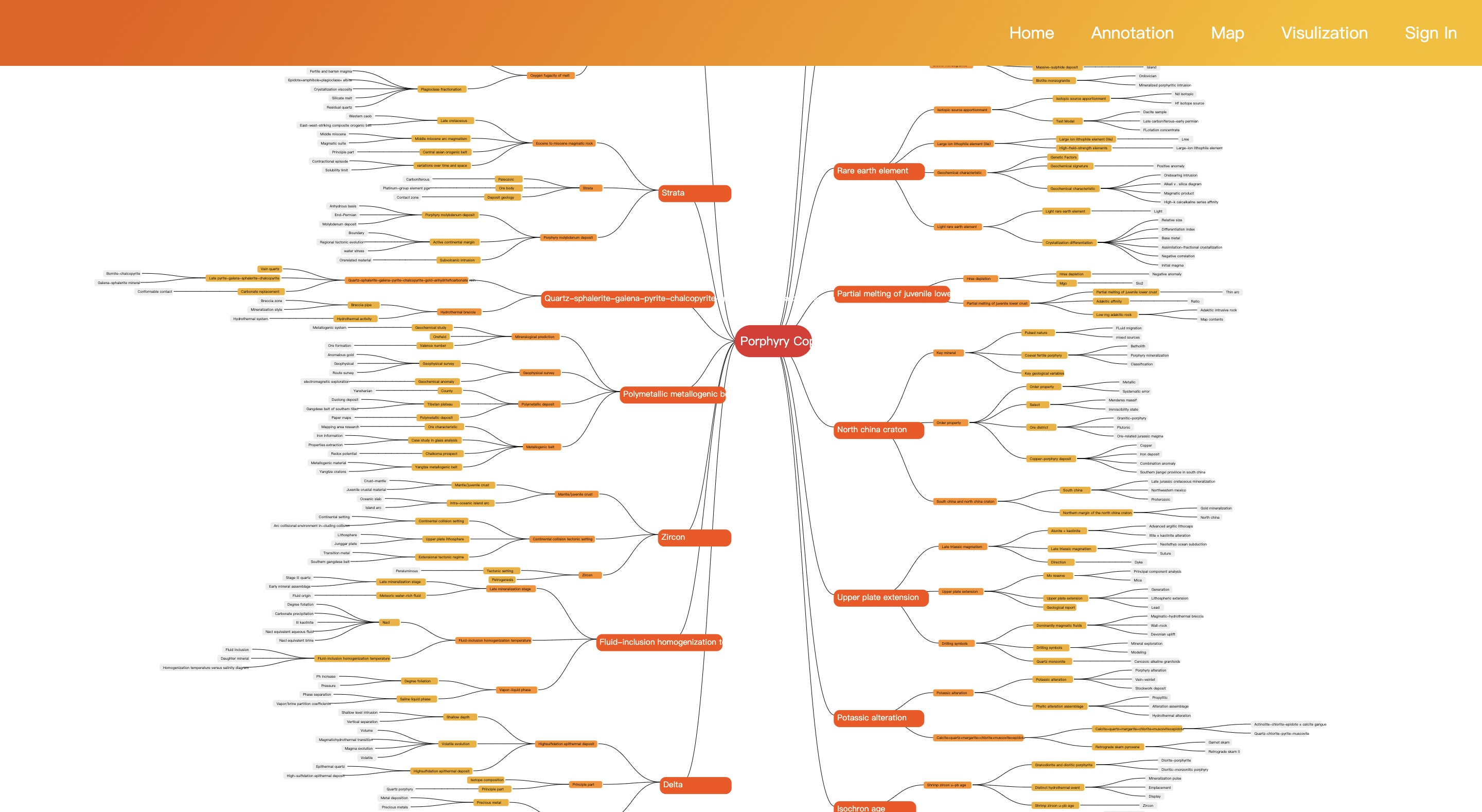 Geoscience DataExpo (https://dataexpo.deep-time.org/) supports open data discovery in 18 disciplines of geoscience, which discovered over 200,000 geoscience metadata in 84 languages from 28,000 institutions worldwide, with IP coverage in 122 countries and regions.
The above accomplishments showcased Prof. Xinbing Wang's strong expertise in academic big data and knowledge graph, and its deep integration with geoscience. During the DDE Open Science Forum, many international experts showed great interests in these systems. The live demos and presentations also exhibit the outstanding demeanor of the PhD students supervised by Prof. Xinbing Wang.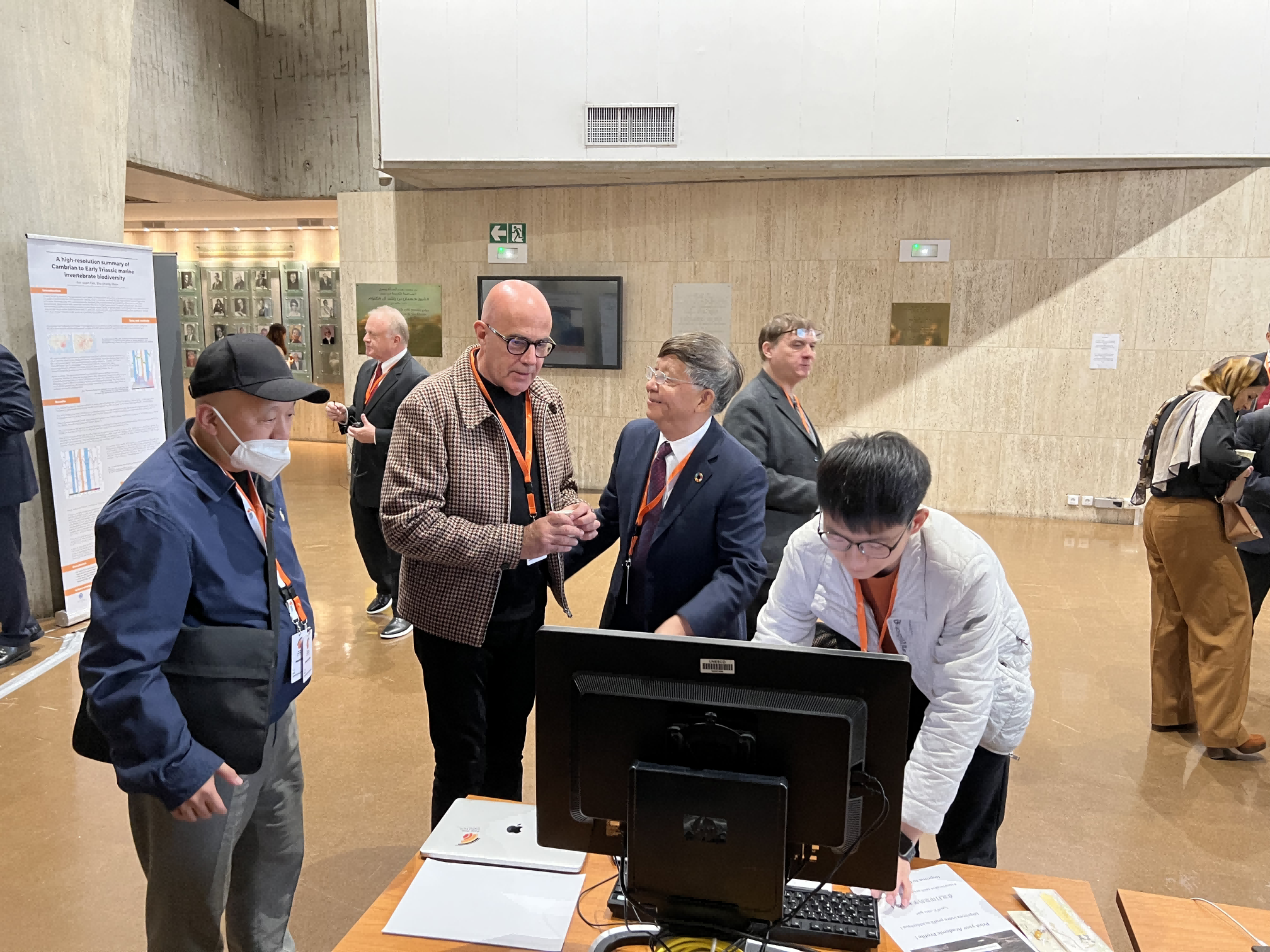 Prof. Xinbing Wang's team demonstrates the geoscience knowledge graph system to experts (Prof. Daniel Ariztegui, President of the Sedimentological Society, second from left, and Prof. Chengsan Wang, Academician of the Chinese Academy of Sciences, third from left)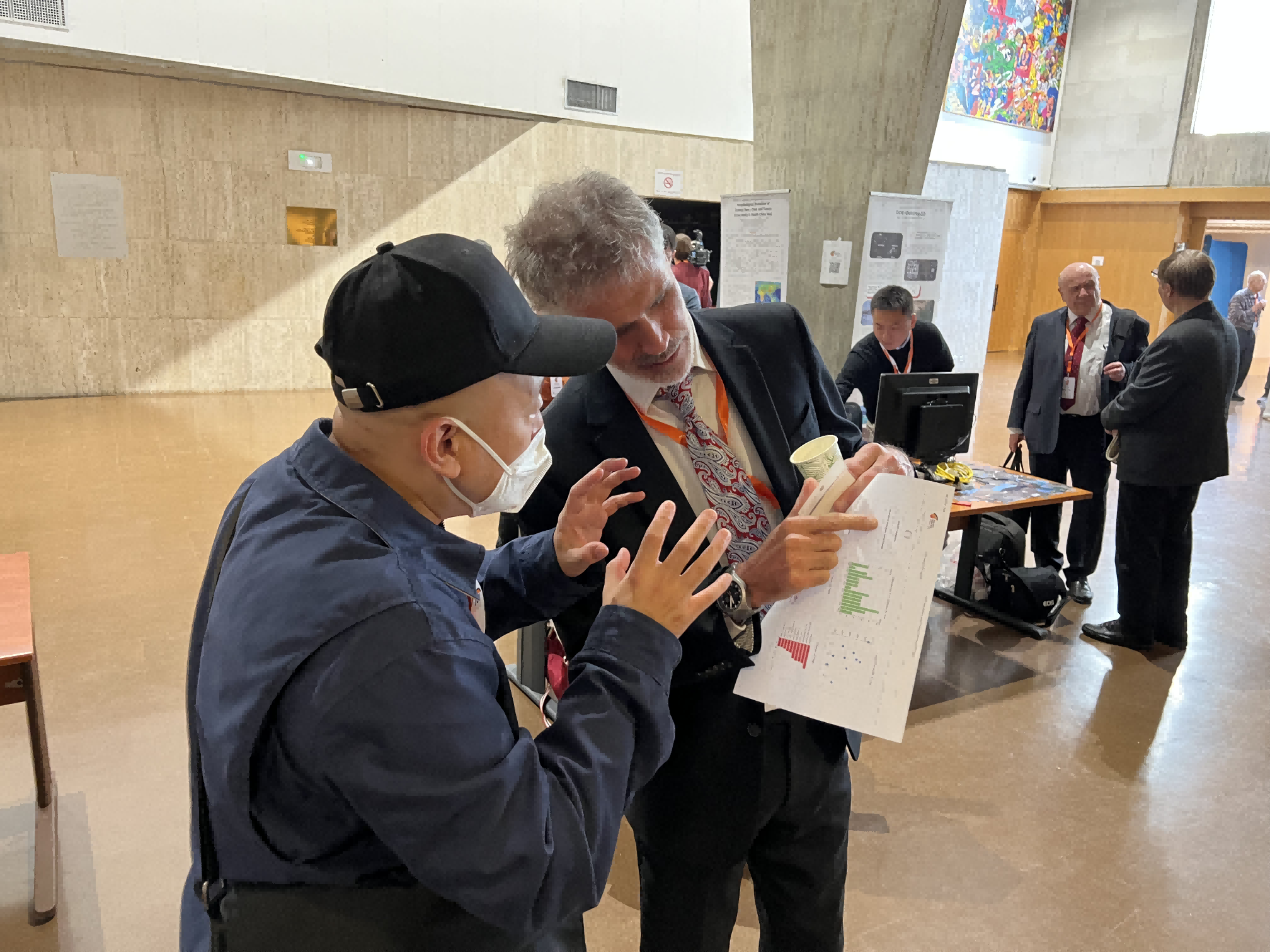 Prof. Xinbing Wang discusses scholar portrait research with former IUGS DDE Program Chair Mike Stephenson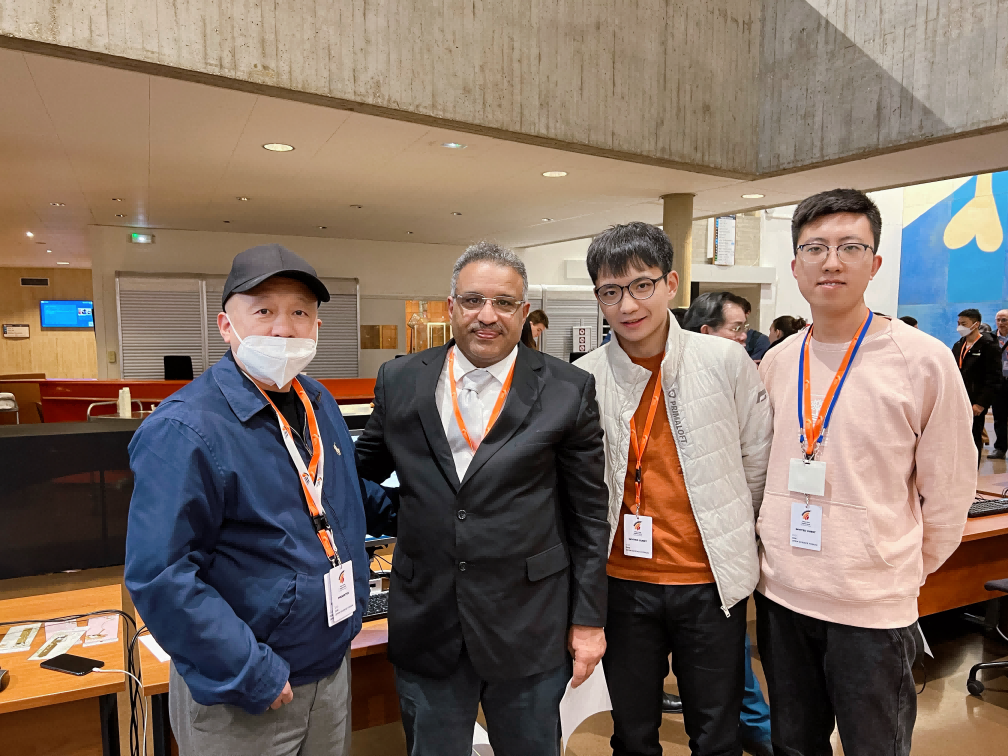 Hani ZAHRAN, Director General of the Saudi Geological Survey, expressed his approval of the system developed by Prof. Xinbing Wang's team (second and first from right are Haiwen Wang and Bin Lu, PhD students in Prof. Xinbing Wang's group)