Recently, the research group,under the leadership of associate professor Kan Wang from the School of Sensing Science and Engineering, School of Electronic Information and Electrical Engineering, published a research paper entitled "Dual-signal readout paper-based wearable biosensor with a 3D origami structure for multiplexed analyte detection in sweat" in the Microsystems & Nanoengineering Journal.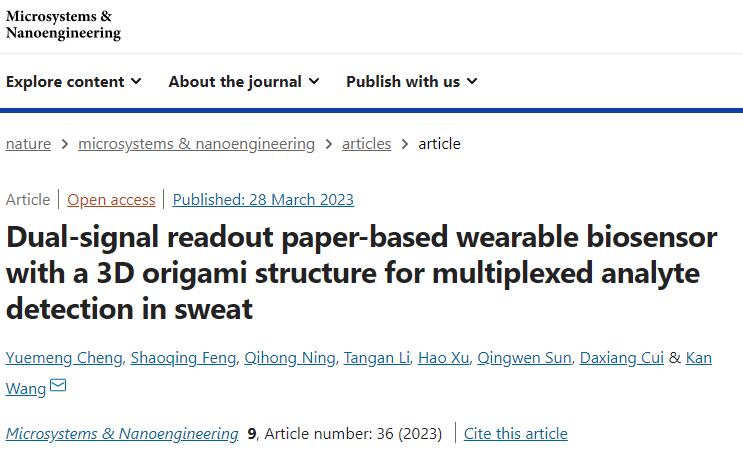 Fig.1
Background: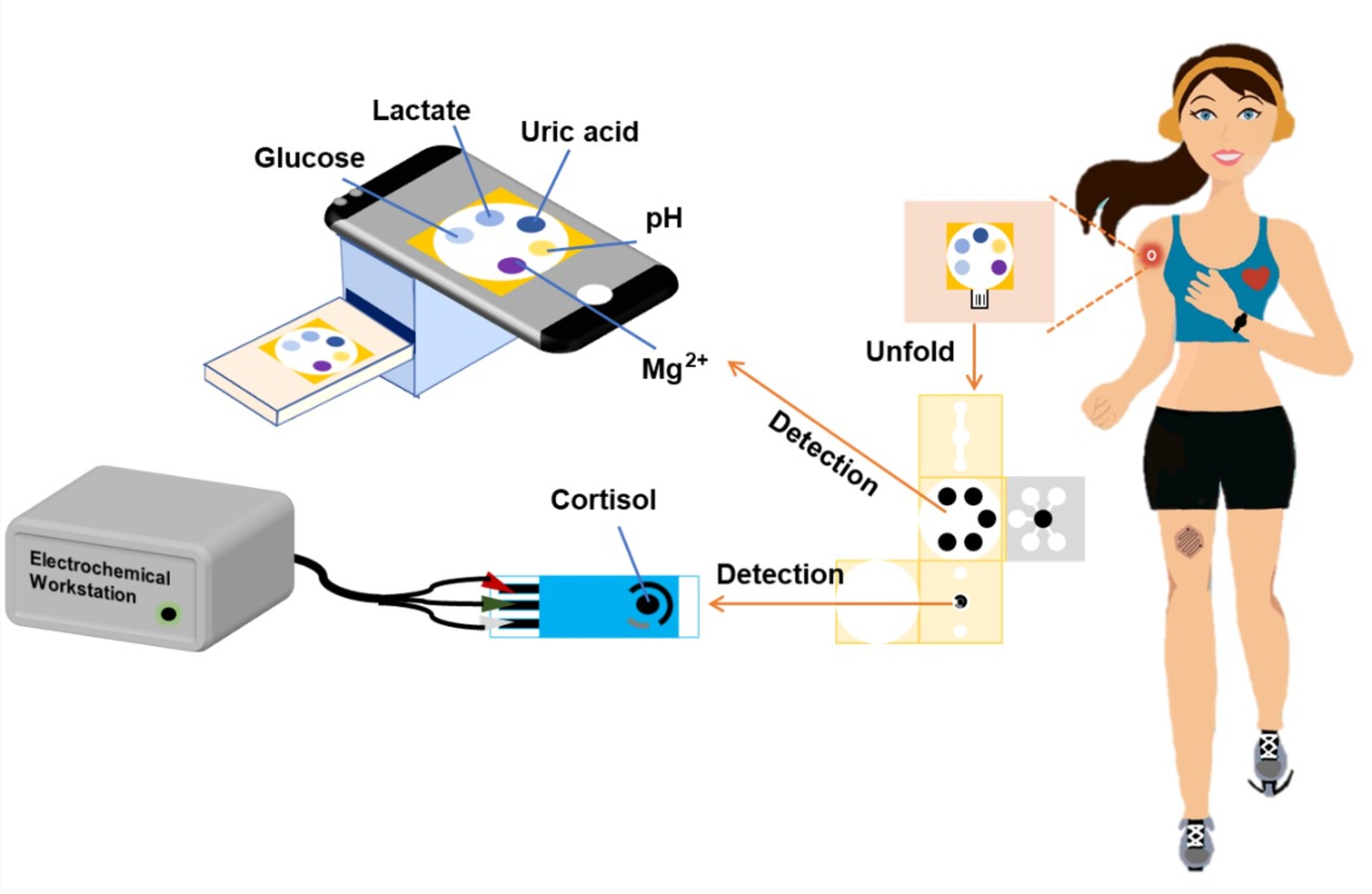 Fig.2 Wearable sweat sensor based on a 3D paper structure for simultaneous analysis of multiple biomarkers
There are a large number of biomarkers in human body fluids (blood, sweat, urine, tears, etc.), among which sweat is the body fluids secreted by sweat glands in daily life. Meanwhile, sweat detection has the advantages of easy collection and non-invasive. In recent years, wearable sensors have developed rapidly as a multidisciplinary science and technology. The realization of rapid detection and analysis of biomarkers is the research hotspot of wearable sensors. Paper-based microfluidic chips have become one of the most commonly used wearable sensors and are widely used in point-of-care testing (POCT) because of their advantages such as low cost, convenient production and fast production.
Innovative results:
In this research, we design and implement a small, convenient, and noninvasive paper-based microfluidic sweat sensor that can simultaneously detect multiple key biomarkers in human sweat. The origami structure of the chip includes colorimetric and electrochemical sensing regions. Different colorimetric sensing regions are modified with specific chromogenic reagents to selectively identify glucose, lactate, uric acid, and magnesium ions in sweat, as well as the pH value. The regions of electrochemical sensing detect cortisol in sweat by molecular imprinting. The entire chip is composed of hydrophobically treated filter paper, and 3D microfluidic channels are constructed by using folding paper.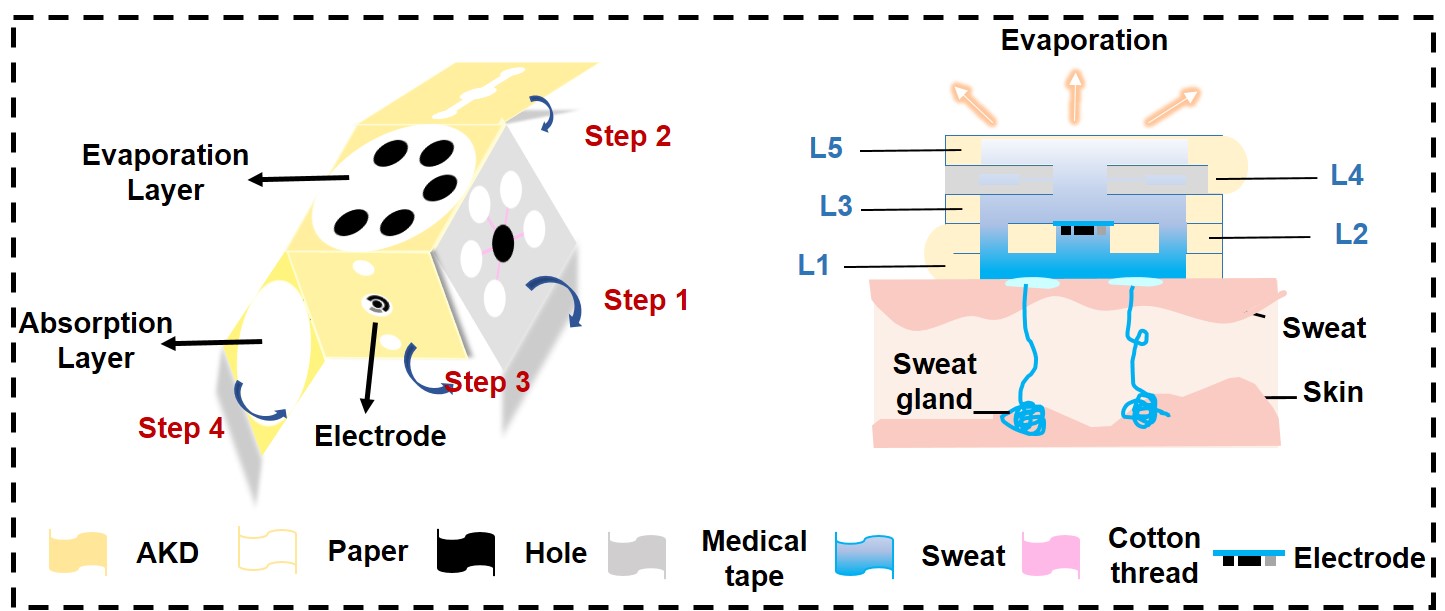 Fig. 3 Diagram of the structure of the paper-based microfluidic noninvasive sweat sensor.
The thread-based channels formed after the hydrophilic and hydrophobic modifications are used to control the rate of sweat flow, which in turn can be used to control the sequence of reactions in the differently developing colored regions to ensure that signals of the best color can be captured simultaneously by the colorimetric sensing regions. Finally, the results of on-body experiments verify the reliability of the proposed sweat sensor and its potential for the noninvasive identification of a variety of sweat biomarkers.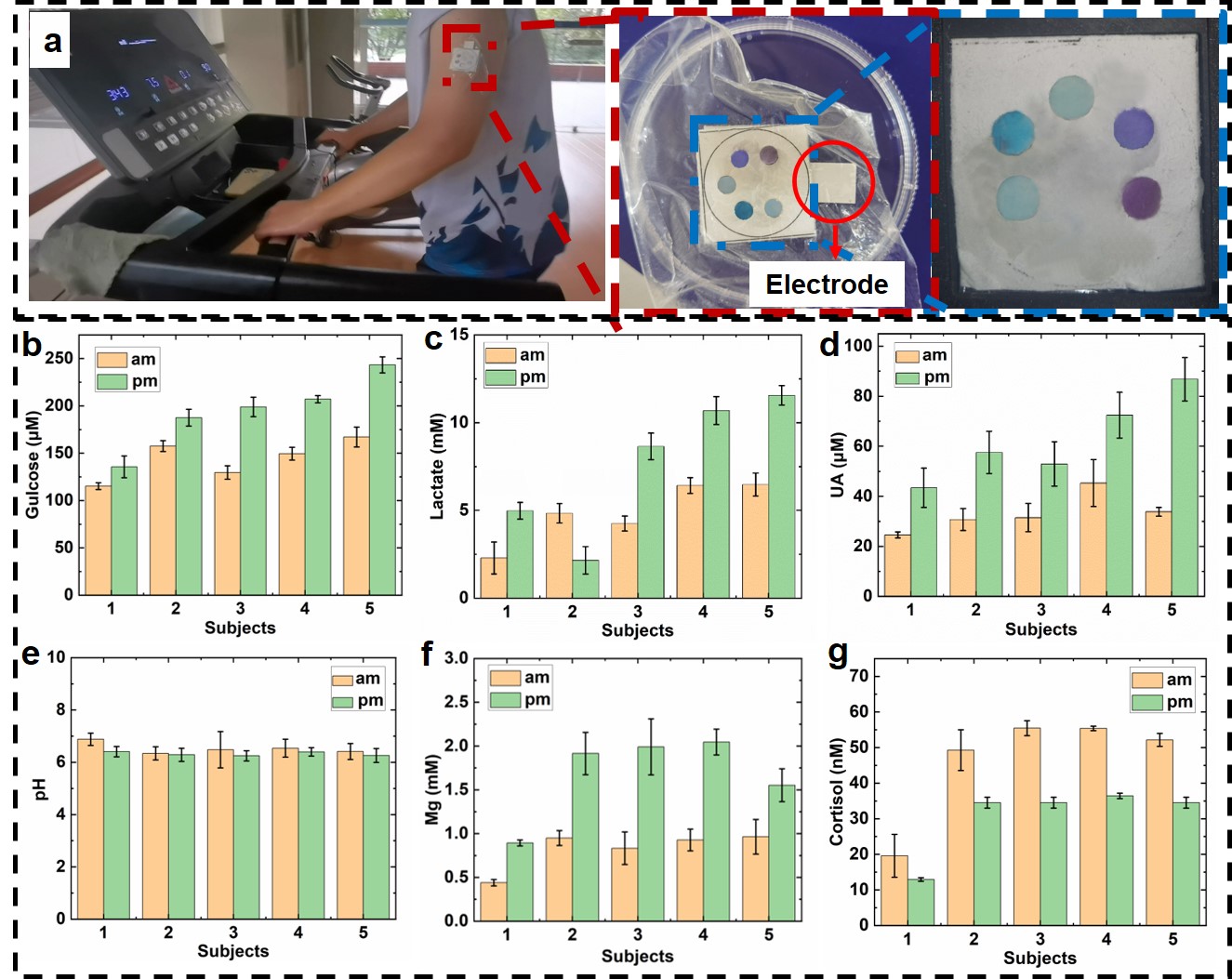 Fig.4 (a)Assay of human sweat biomarkers, (b)Glucose,(c) lactate,(d) uric acid,(e)pH,(f) magnesium ion,(g) cortisol
Paper information:
Yuemeng Cheng master's students at the School of Sensing Science and Engineering, School of Electronic Information and Electrical Engineering, Shanghai Jiao Tong University, Dr. Shaoqing Feng of the Department of Plastic and Reconstructive Surgery, Shanghai JiaoTong University School of Medicine standing as the co-first authors of this paper, and Associate Researcher Kan Wang is the corresponding author. This work was supported by the National Natural Science Foundation of China (32171373) and the Interdisciplinary Program of Shanghai Jiao Tong University (YG2019QNB09 and YG2021QN141).
Paper Link:https://doi.org/10.1038/s41378-023-00514-2
Journal information:
Journal of Microsystems&Nanoengineering was founded in 2015 and is located in Zone Q1 of JCR Division Instrumentation Discipline and Zone 1 of Chinese Academy of Sciences Division Engineering Technology Division. Since being included in SCIE in 2017, it has consistently ranked first in China as a "discipline of instruments and meters"; From 2017 to 2021, it was awarded the title of "China's Most Internationally Influential Academic Journal" for five consecutive years; In November 2019, it was selected as a leading journal project in the Excellent Action Plan of Chinese Science and Technology Journals.